Foster Leadership Academy
An authentic leadership certificate program co-hosted by the Foster School of Business and UW Athletics.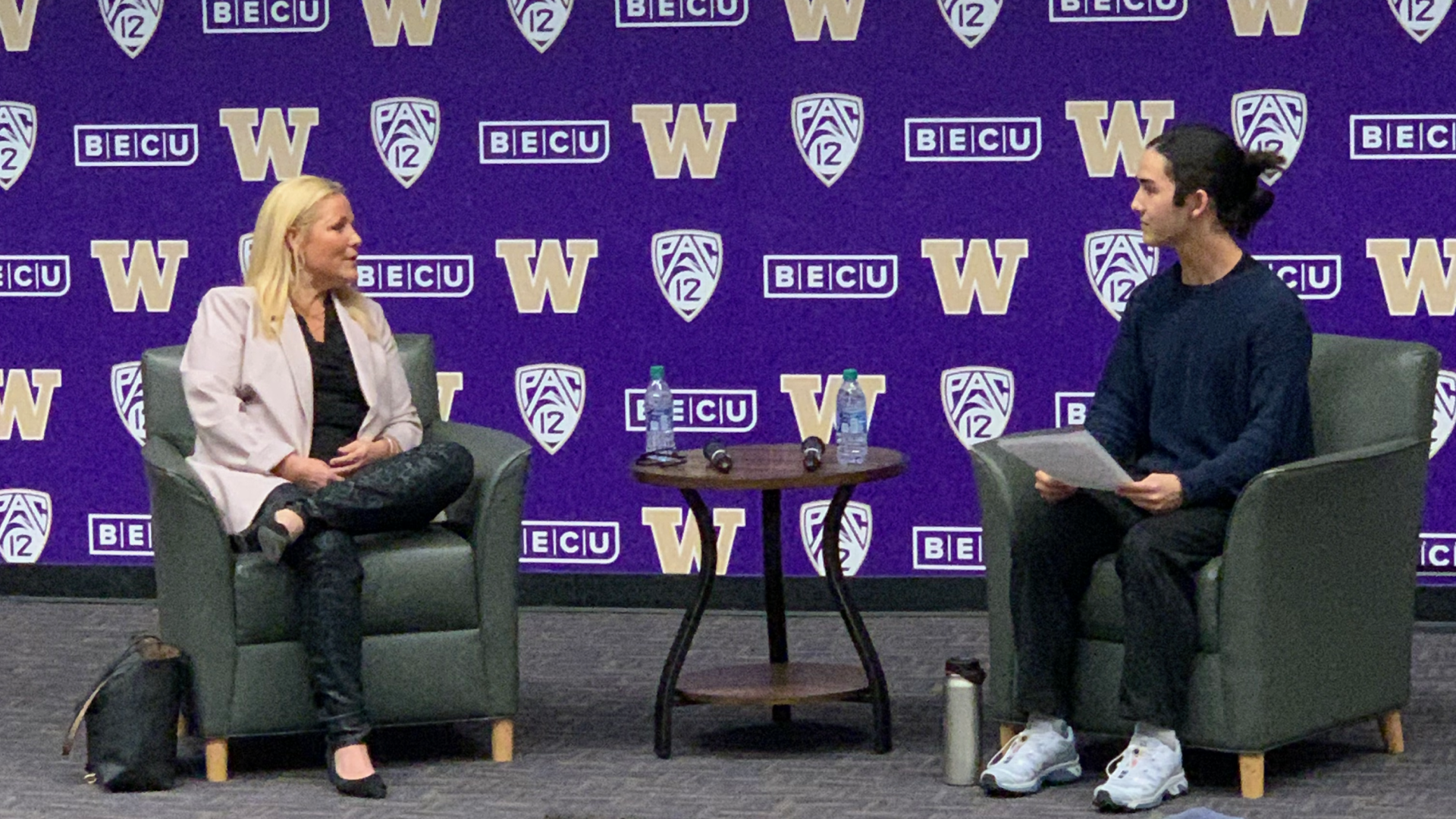 UW Athletic Director Jen Cohen and I on stage at a FLA event
After being a participant in the Foster leadership academy during my freshman year, I returned to the program through an internship position I created in partnership with the Foster office for student engagement and experiential learning. After bringing feedback what I wanted to improve on, my manager Dominic Evans and I collaborated to scope out some of the responsibilities I'd have as a student leadership development intern.
It centered on helping the program run smoothly, but was also created with the objective of giving our participants a familiar face, to make it feel less like another lecture and more like an interactive program.
One thing that wasn't in scope but I ended up taking on was becoming the moderator for our guest speakers and panel events which was the majority of the FLA's programming. Throughout the 6 month program, I had the opportunity to moderate discussions and Q&A sessions with prominent female leaders in the greater Seattle community.

From left to right: UW Athletic Director Jen Cohen, First Lady of Seattle Joanne Harrel, SVP of Commercial & Business Services at BECU Dana Gray, and Executive Vice President of Advisor Group Erinn Ford.
I am especially proud of how as the events went by, I was able to bring out more of the speaker's insights with my responses rather than simply adding my own experiences.
By the end of the program, we were able to award a certificate of authentic leadership to 33 students, and the opportunity for many others to reflect on their leadership journey.